Promoting Dagara Art & Culture in Burkina Faso schools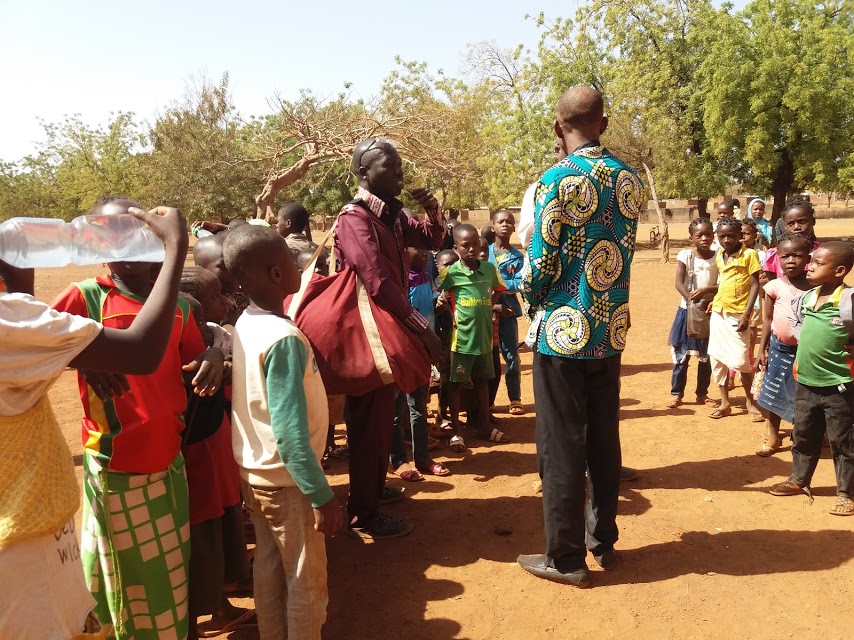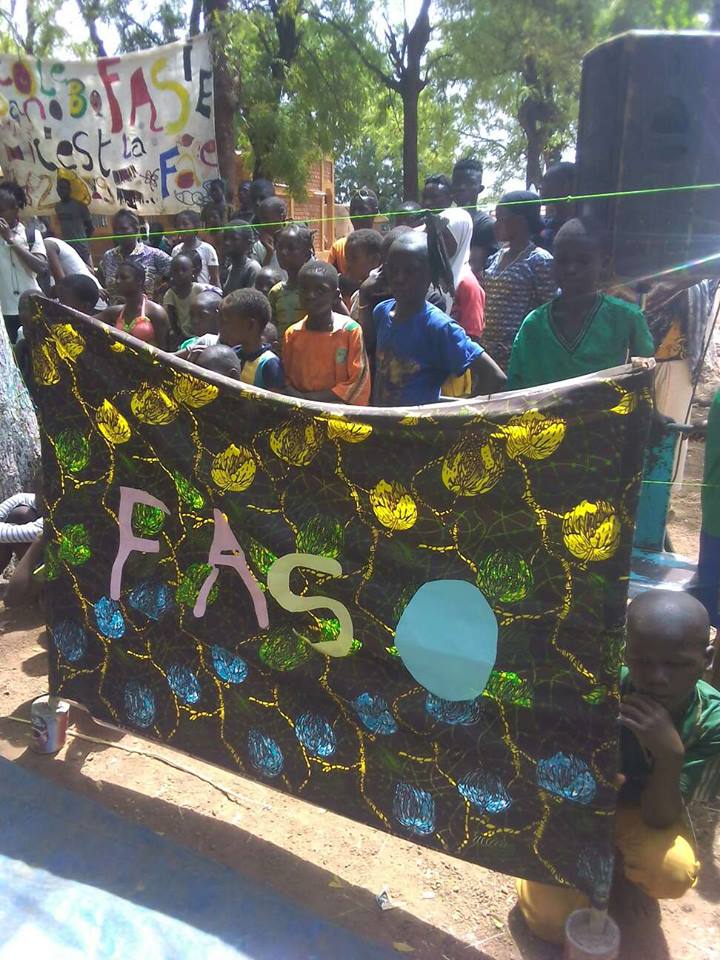 A small project conducted by ANTA, creating an exponential amount of joy and value. It consisted of collecting and reusing old paints private people were willing to donate. A component of this project was making use of things forgotten in closets, which were precious to somebody else.
20 kilos of paint were collected, including water colors, chalk, colored pencils etc. and they were brought in a suitcase to the Museum of Dano in Burkina Faso, and submitted to the cultural official of the area Oumarou Traore. This was done in the framework of FASIE, a festival of
arts, in Ioba schools 2019.
68 schools of the wider area took part In this festival. They competed in the areas of dance, music, storytelling, bow and arrow/ archery.
350 pupils took part in the final competition at the museum.
Ada Vlachoutsikou and Oumarou Traore visited schools together and painted with the children. As paper is not available in the schools, we painted on cloth which was bought and brought to the schools. In Burkina Faso, one of the poorest countries in the world, you may find 30 pupils sharing 1 schoolbook. I noticed one of these books was a french schoolbook from the 70s.
In other words, most of these children had never touched paint before in their lives. There are no words to describe the deep joy and gratitude emanating from these children. Watching them paint with such intensity and concentration was an immediate reward to our efforts.
The scarcity of the materials led us to make cloth panels for the art component of the festival, so it ended up being a cooperative effort rather than competitive.
When Oumarou describes the effort he says:
"All things I do in this world are culture. And art give to me happy life and more love for peace, since this morning I get more health in my heart and body because of children in the museum."
As the contest was going on in the other arts, I was impressed by the flexibility and creativity of both teachers and pupils.
https://www.facebook.com/dpeppnf.ioba.1/videos/375970473244774/
The contest in storytelling was most interesting to me as, some groups chose to dance, others played music, others mimed and acted, painted their bodies to tell a story. Their use of traditional dress in the performances also left a strong impression.
It has been decided to try and continue this effort in the years to come. The goal of this project has been met so below you will find ways to support potential future activities which will promote art in Dano.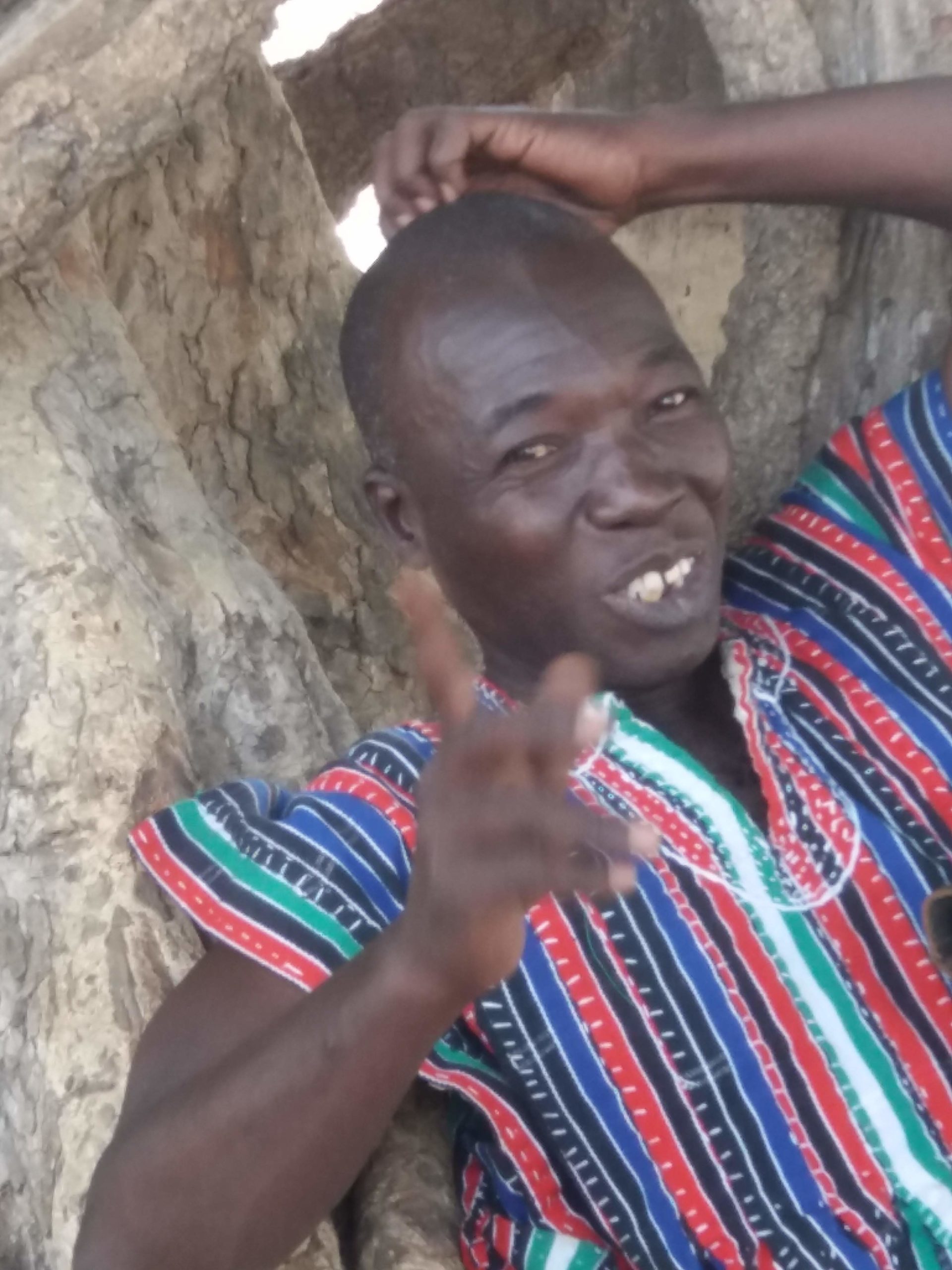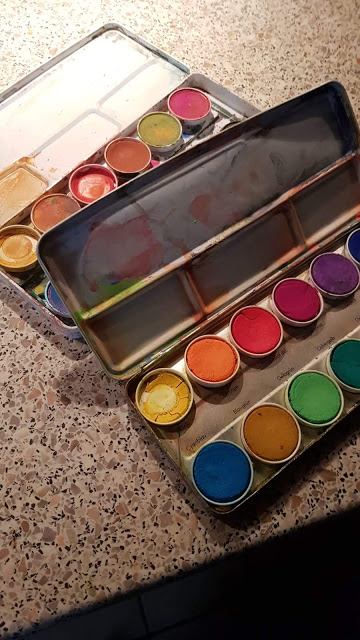 This project is carried out in collaboration with cultural institute of Dano, project official Oumarou Traore.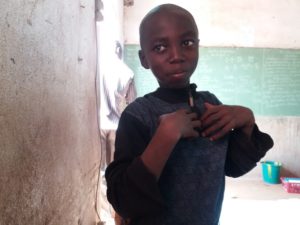 Sponsoring Art and Culture in Burkina Faso
Making the museum of Dano an art school for children
Donation to cover traveling expenses and shipping
Purchase of paper
Purchase of colors
Collect and ship colors
Collect and ship paper
Travel there by yourself and make art with children helping out the cultural official Oumarou Traore at the Museum of Dano
To donate in a different way or get more information contact: