ANTA ORGANIC EXTRA NATIVE OLIVE OIL
Supreme quality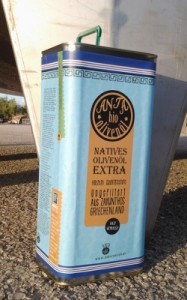 Cold pressed
0.3 acidity
Not filtered (residue may remain)
NOT MIXED
With PGI (protected geographical indication).
On Zakynthos, olive trees have been cultivated since antiquity. This unique quality olive oil is the product of the Koroneiki and Zakynthian lianilia olive tree varieties, combined with the island's ideal conditions of soil and climate.By buying this olive oil, one not only supports one's good health, but also individual small farmers directly and the Zakynthos National Marine Park through the efforts of MEDASSET.